DataSafe Backup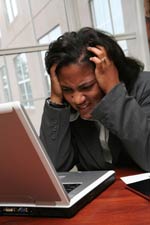 Most people don't even want to think about what they would do if their computer crashed and they lost all of their data – it's everyone's worst nightmare! It's also a very preventable one. With this simple backup solution, your data is safe – and you can get back to dreaming up ways to make your company grow instead!
In today's business environment where information is a key commodity, it is important to ensure the safety of your data. With this in mind, we have developed a backup plan that can accommodate any budget and, most importantly, will keep your data secure. The cost for an ounce of prevention just got a lot cheaper!
Our DataSafe Backup package is simple to use: all that iis required is a daily switch of the backup disk; everything else is taken care of.
Our Package Includes:
| | |
| --- | --- |
| | Backup drives (5) |
| | Setup of system / server to be backed up |
| | Setup of drives |
| | Backup log email |
Now, the only other thing that you need to do is make the critical decision to keep your company's data safe!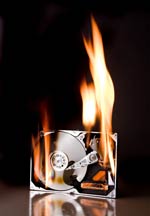 Many people wait until it's too late before they realize just how important their files and data are to their business. Don't risk losing all of your hard work and your invaluable customer data. Contact us about setting up a secure backup for your systems.